FITNESS
TALKSHOW
The Art of Sculpting Without Tracing
OBRADIOFM OBRADIOFM was created to combine Your favorite radio stations, podcasts and music together in one mobile app, so people can take the universe of audio everywhere…absolutely free. obradiofm now has over 150MM registered users, listening across 250 platforms and on over 2,000 different connected devices.If there's something popular that everyone loves to listening to, obradiofm is the free and easiest way to stay connected. Free never sounded better!OB Radio is an online radio that is concerned with the fitness and wellness of everyone in the world. Here we bring to all our listeners news from the fitness and bodybuilding community covered by the International Federation of Bodybuilding (IFBB) and all her branches in every country and continent.We also bring tips on how to stay fit and have that perfect body you always wanted.Keep listening to Ob Radio, the art of sculpting without tracing.
advertising
---
Are you Ready to Advertise with Fitnesstalkshow?
Fitnesstalkshow is the Fitness World Media Home created to properly inform, educate, disseminate and updates in the Fitness, Supplementation, Nutrition, Bodybuilding and Sports Industry as a credible multifacet media home. We communicate in diverse languages to our audience in the Fitness world.Fitnesstalkshow.com host interviews with superstar guests in the Fitness and bodybuilding industry, including: Athletes, Celebrities, Judges, Gym Owners, leaders, Promoters and Supplement, Equipment and apparels Companies as well as field questions from Fans in the Fitness World!We deliver breaking news in the world of Fitness and Bodybuilding, both Amateur and Professional. Our main objective is to provide the Fans a informative avenue to learn from the best in training, Nutrition, Supplementation, research and Editorial in the Sport and Fitness Industry.As part of our services, we can take you to meet your targeted audience through our live broadcast on OB RADIO and live streaming on our Fitnesstalkshow TV. We rpovide outlets for sell banner space and other advertorial opportunities.We will read Emails from Fans and Sponsoring Companies, as well as field Call-In Questions from everyday supporters of the Fitness and Bodybuilding world. Download Obradiofm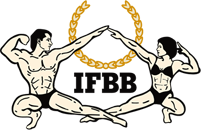 IFBB
IFBB, International Federation of Bodybuilding and Fitness The International Federation of Bodybuilding and Fitness (IFBB) is the governing body of the sport of Bodybuilding and Fitness, founded in 1946 in Montreal.It is a not-for-profit international amateur sport governing body, located in Madrid, Spain, with an Executive Council democratically elected at the IFBB World Congress. Its current President is Dr. Rafael Santonja.IFBB has 199 national affiliated members and it holds over 6000 events per year at World, Continental, Regional and National levels, for Men and Women, for Juniors, Seniors and Masters' categories.The IFBB is member of the Global Association of International Sports Federations (GAISF) and recognized by the Association of Pan American Sport Federations (Panamsports), the Olympic Council of Asia (OCA), and the Association of National Olympic African Committees (ANOCA).Bodybuilding and Fitness are Olympic Medalist sports in several Regional Games as the Central American Games, South American Games, Asian Beach Games, Bolivarian Games and Beach Games, the Panamerican Games, World Power Games, and it's celebrating its recent inclusion in the Central American and Caribbean Games.IFBB is Signatory to the World Anti-Doping Code and member of the International Council of Sport Science and Physical Education (ICSSPE), the International Pierre de Coubertin Committee, the International Council of Coach Education (ICCE) and the International World Games Association (IWGA), among many other prestigious international institutions, and is strongly committed in the fight for a healthy lifestyle and a clean sport.
Read More

Online Campus
The IFBB Academy Courses open the way for athletes and Bodybuilding and fitness enthusiasts to the exciting adventure of working and making a profession of the sport they love, contributing to the improvement of health and fitness for all and to the promotion of Fitness lifestyle.The IFBB offers you three types of courses ON SITE COURSES With many Academies through IFBB-affiliated countries and with the mission of teaching, certifying and guiding future great professionals in the Fitness industry with the most comprehensive certification program available.ACADEMIES ONLINE COURSES Now you can study easily at home IFBB Internationally Recognized Certifications100% OnlineOnline AppsLanguage: English, Spanish or Portuguese E-LEARNING COURSES The IFBB Academy has designed a series of new e-learning courses supported by new communication technologies that compliment its traditional teaching programs, being perfectly compatible with them. The new e-learning courses allow you to obtain valuable knowledge online, comfortably from your home, without the need to travel and with all the prestige and recognition of the International Federation of Bodybuilding and Fitness. Live classes, not recorded.
Read More